Decided to post this fanmix here simply because it's half graphics also. So fourth installment. Enjoy.
COVER:
click picture to view larger image
TRACKLIST:

click picture to view larger image

DOWNLOAD
93.6mb;zipfile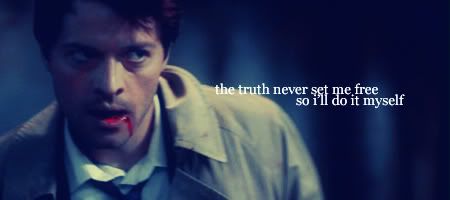 CAREFUL by paramore
Open your eyes like i opened mine
It's only the real world.
A life you will never will know
Shifting your weight
To throw off the pain
Well you can ignore it
But, only for so long
You look like I did
You resist me just like this
You can't tell me to heal
And, it hurts remembering
How it felt to shut down.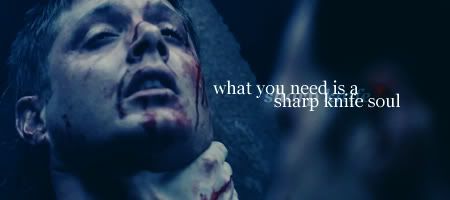 SHARP KNIFE by third eye blind
Well nature has its own rules
Like gravity crushing me
And lies, I'm of the memory
Lately it's a little hard for me to believe
At least you left a mark on me
And I think there's a reason
At least there's a sign
And all that we call chaos
I will say it's by design
But I'm just lying.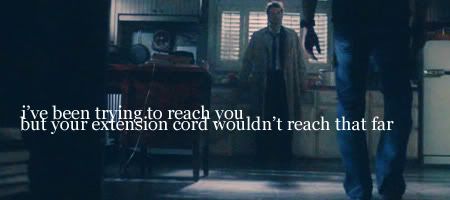 DEAR CHILD by anthony green
Dear sleeper, you could've had the better bed
I loved to watch the way you grew
We're out, we're out the door
We're out, we're out the door
In this short time, we've been treading air.
I've been trying to reach you,
But your extension cord doesn't reach that far
(Doesn't reach that far)
(Reach that far)
I've been patiently waiting,
The indicator light is flashing on
(It's flashing on)
(Flashing on)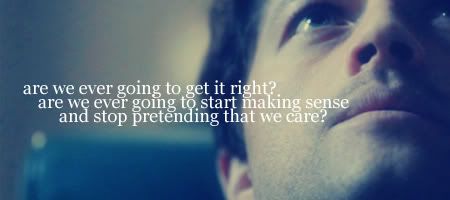 HELLO HELICOPTER by motion city soundtrack
Hello helicopter,have you heard the news?
No one gives a shit about the things they do
We all waste and consume, destroy and ruin everything we touch
It's easy not to think when you're not told that much
I'm not saying anything you haven't heard before
I'm just trying to understand the way we are
KEEP BREATHING by ingrid michaelson
The storm is coming but I don't mind.
People are dying, I close my blinds.
All that i know is I'm breathing now.
I want to change the world...instead I sleep.
I want to believe in more than you and me.
But all that I know is I'm breathing.
All I can do is keep breathing.
All we can do is keep breathing now.
I COULD BE THERE FOR YOU by eisley
Could someone please walk through with me?
I've got nothing to hide, nowhere to be
Why do we have to come through here
'Cause nothing leads me to you
'Cause you are nothing what you seem
You're always looking out for me
You are nothing what you seem
You're always looking out for me
You'll never contemplate that I am near
And help goes unseen
You're the cave admitting who you choose
And I could be there for you
CEMETERY by say anything
There's a cemetery deep below the sea
There is spaces reserved for fools like me
Tried to kill myself at least a dozen times
But nothing seemed to turn out right
Now I'd rather wait a half a century
Soiling the bed belligerent and wrinkly
Even when I go blind and lose my mind
Nothing seems to turn out right
Something's got to turn out right
If you want, then when we die
We'll ascend to some place way up high
At the gate they'll show you through
If they ask me, I'm with you
You're in my body
You're in my body
You're in my body
That's where I think about you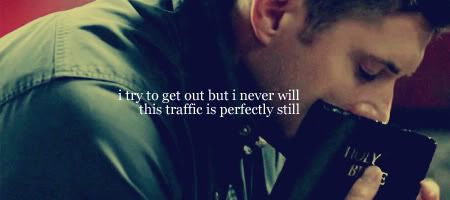 TRUST ME by the fray
If I say who I know it just goes to show
You need me less than I need you
But take it from me we don't give sympathy
You can trust me trust nobody
But I said you and me we don't have honesty
The things we don't want to speak
I'll try to get out but I never will
This traffic is perfectly still
We're only taking turns
Holding this world
It's how it's always been
When you're older you will understand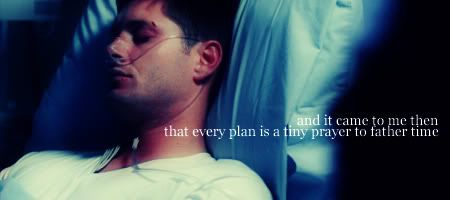 WHAT SARAH SAID by death cab for cutie
Amongst the vending machines and year-old magazines in a place where we only say goodbye
It stung like a violent wind that our memories depend on a faulty camera in our minds
But I knew that you were a truth I would rather lose than to have never lain beside at all
And I looked around at all the eyes on the ground as the TV entertained itself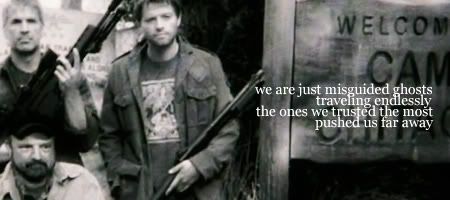 MISGUIDED GHOSTS by paramore
Well Now I'm told that this is life
And pain is just a simple compromise
So we can get what we want out of it
Would someone care to classify,
Of broken hearts and twisted minds
So I can find someone to rely on
And run
To them, to them
Full speed ahead
Oh you are not useless
We are just...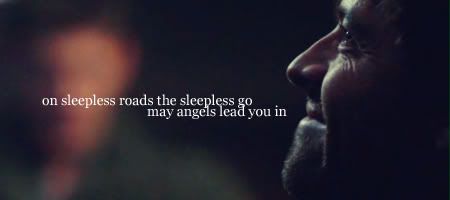 HEAR YOU ME by jimmy eat world
There's no one in town I know
You gave us some place to go.
I never said thank you for that.
I thought I might get one more chance.
What would you think of me now,
so lucky, so strong, so proud?
I never said thank you for that,
now I'll never have a chance.
May angels lead you in.
Hear you me my friends.
On sleepless roads the sleepless go.
May angels lead you in.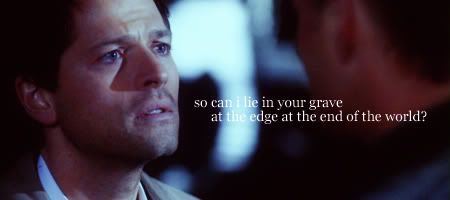 AHH... MEN by say anything
So can I lie in your grave at the edge of the end of the world
Where i will sit with my love in this flourescent swirl
Eat us up, break it down to the tiniest cell
in a room with a view and a window to hell
with those who bury bodies in the barrels of fun
will be marched through museums that display what they've done
They'll be shot up through the sky by a cannon of sin
We'll reluctantly let them in
So can I lie in your grave?
Icons
| | | | |
| --- | --- | --- | --- |
| 01 | 02 | 03 | 04 |
| | | | |
| 05 | 06 | 07 | 08 |
| | | | |
| 09 | 10 | 11 | 12 |
| | | | |
| 13 | 14 | 15 | 16 |
| | | | |
| 17 | 18 | 19 | 20 |
| | | | |
| 21 | 22 | 23 | 24 |
| | | | |
| 25 | 26 | 27 | 28 |
| | | | |